Pastor Paul is a true pastor at heart and has dedicated his life to teaching and taking care of God's people. He is a pastor you can actually meet with and receive godly counsel from at no cost whatsoever. Paul has over 35 years of ministry experience including 25 years experience counseling couples and families. He is the author of several books including The Marriage Miracle, the host of the syndicated radio program "Family Matters" and the founder of Christ Family Church which merged with Generations Church in July of 2020 and became United Family Church.

Paul did his coursework at Southeastern University, has a Graduate Certificate in Leadership from The National Institute of Christian Leadership (NICL), and holds credentials as a licensed and ordained minister from the Assemblies of God.
Paul and Evie have been married for 38 years and have two children, Alex and Rene', as well as a wonderful son-in-law, Austin (married to Rene'), daughter-in-law, Katelyn (married to Alex), and two precious granddaughters, Hope and Ella (daughters of Rene' & Austin).


Pastor Rodney is the former pastor of Generations Church (now United Family Church) and continues in retirement as one of our preaching pastors. He is a licensed Assemblies of God minister and has a heart for serving God's people. Rodney also serves as UFC's Missions Director and has been involved in foreign missions for many years.
Liz Ashby's calling is to make a difference in the lives of children—reaching and teaching them to know & love God. She has served as a children's pastor for over 30 years in both large and small churches. She has led children's crusades in Belize and Kenya, ensuring thousands of children have heard the Good News. Her passion is helping children reach their full potential, understanding and developing their unique gifts and talents. In addition, she was headmaster of a Christian school/preschool for 2 decades, helping children build their lives on a biblical foundation. She has trained teachers, leaders, and children's pastors on a local and district level. Pastor Liz has a music degree from Appalachian State University, a master's degree from UNC-G, and an earned doctorate from the Assemblies of God Theological Seminary where she focused on leadership and the spiritual development of children. She considers it a privilege to partner with parents to help build strong, godly families.
Sr. High / College Leaders
Everette and Lisa have over 20 years combined ministry experience ranging from Youth Ministry, Worship Ministry, Homeless Ministry and Prison Ministry. Everett has loved going deep into the word for 25 years to better understand how loving and awesome our Heavenly Father is and sharing what God has shown him to teens and young adults. He has a passion for instilling a love of who God is in youth's hearts and creating an atmosphere where youth want to know more about who their heavenly Father is and the plans He has for them. Lisa has spent over 10 years loving on people that are overlooked, underappreciated and those who need a second chance. She has spent countless hours getting to know and understand the hearts of those that have been on the streets or in prison. Lisa has a passion to share her love of others and to help youth and young adults see people and love people the way God does. Together they lead, love and experience life with the Youth and College age at United Family Church.
Pastor Chad is a licensed Assemblies of God minister. His hobbies include firefighting, aquariums, and bowling. He loves God and loves people.

Chad received a Bachelor of Arts degree in Youth Ministry from University of Valley Forge in 2011. He is from a small town in Pennsylvania and his favorite bible verse comes out of Ezekiel 36 where God describes how he will restore the nation of Israel to himself and states in verse 26, "and I will give you a new heart, and I will put a new spirit in you. I will take out your stony, stubborn heart and give you a tender responsive heart.
Catherine is a mom with over 20 years experience in childcare. With a passion for infant and childcare, Catherine doesn't just baby-sit our little ones, she actually incorporates a Bible lesson and, for those old enough, a craft to help them remember what they learned.
Sonny has decades of wisdom and spiritual care for God's people. Sonny is a regular speaker at UFC and his messages are packed full of God's instruction and guidance. He and Mariruth have a heart for benevolence and seeing to it that the people of UFC have all that they need.
Greg has over 22 years of ministerial experience, having served multiple churches as a children's, youth and family pastor. He has specialized in teaching small groups and discipleship groups for all ages. He has taught Christian education classes at Lee University (Cleveland, TN), a Christian school, and summer elementary and teen camps. He holds a Master's Degree in Youth and Family Ministry and Bachelor's Degree in Christian Education. Greg was a licensed minister in the Church of God for over 20 years and now holds credentials as a licensed and ordained minister from United Family Church.

Greg and his wife Dedie have been married over 25 years. They have two children, Elijah and Angelica.
Worship & Service Director
Rene' Bailey has been a part of the UFC team from the very first service. She has experienced a love for worship as early as her mind can remember. As a child, she was taught the authentic nature of God's heart by the example of her family who included her in leading corporate worship. Rene' partners with members of CFC who have a desire to use their ministry gift in the area of worship by singing and playing instruments. She leads our Sunday morning worship service and collaborates with our Staff, Board & Elders to create a worship space that is a cross-generational experience where all feel welcomed. Rene' is married to Austin Bailey and together they have two precious girls, Hope and Ella.
Sherri has a heart for ministry and serves as the Pastor's Assistant. She has worked for the church since 2016 also heads up the ushers & greeting ministries with her husband, Michael.
Sherri and Michael have four children and three grandchildren.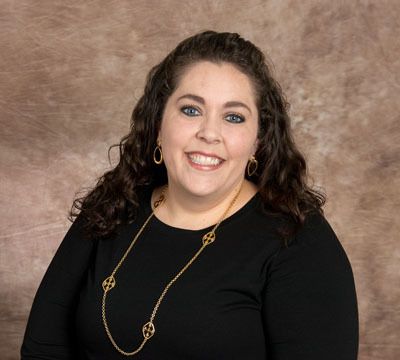 Cassie is an integral part of UFC's business and finances. She has 15 years experience in the banking industry, a finance degree from Auburn University, and, most importantly, a God given passion to see churches and individuals experience the freedom that comes from obedience to biblical financial principles.
Elijah is a dedicated member of our broadcasting team. He oversees our weekly Facebook and YouTube broadcasts so that you can attend our services no matter where you are.
United Family Church Board